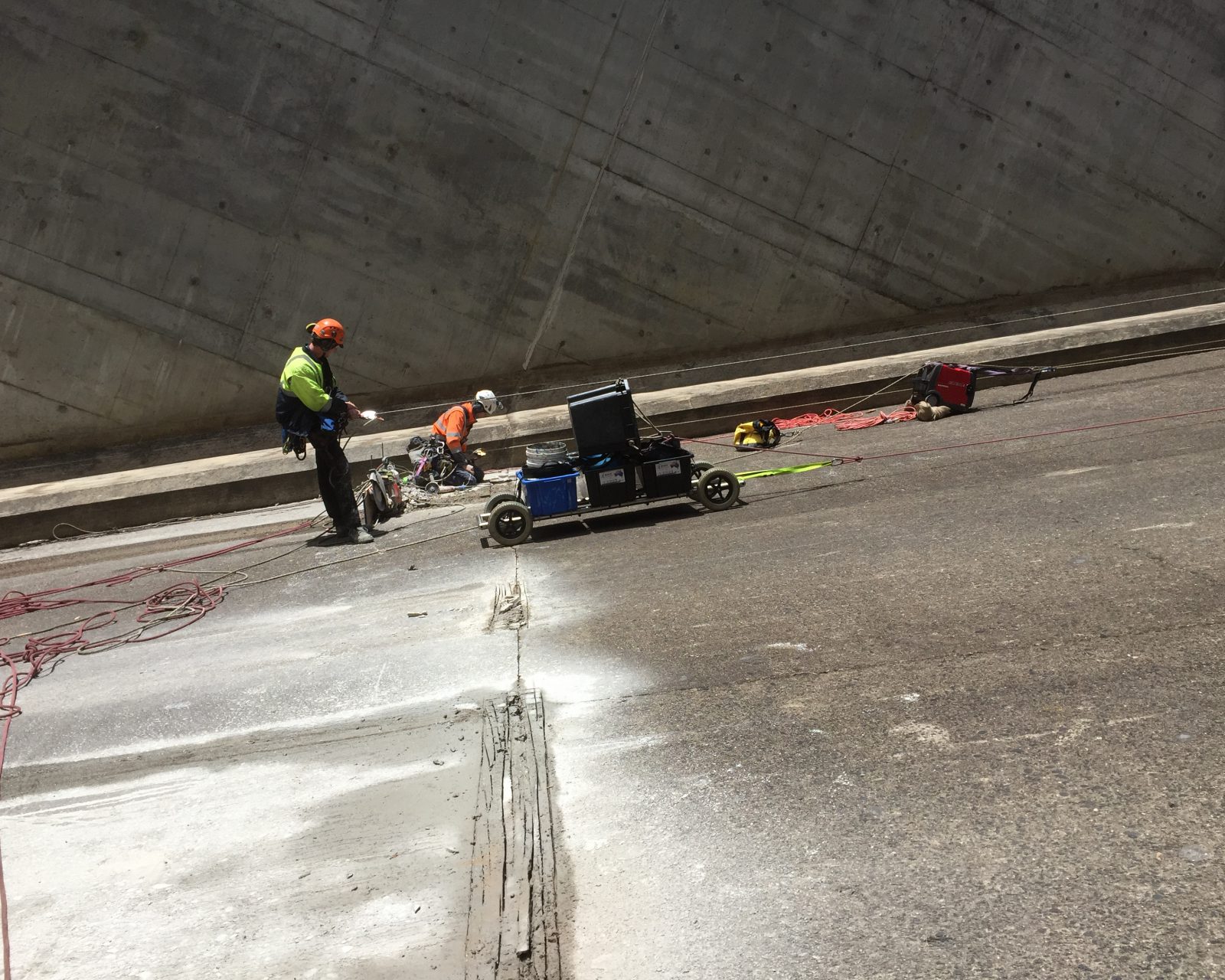 IRATA
Spidertech has an unblemished safety track record over the 20 years of its operation. Safety is paramount in all aspects of our work. Providing safe solutions to working in inaccessible or dangerous places is our mission.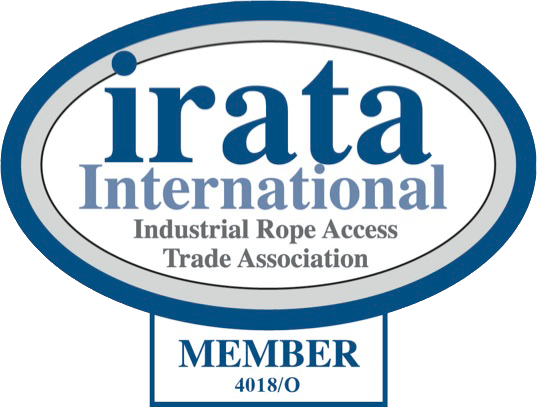 Our clients can depend on our attention to detail in all stages of planning, commissioning, implementing and follow-up of every Spidertech project. We minimise risks wherever possible and manage all remaining risk through careful preparation and supervision.
All of Spidertech's work and equipment comply with the stringent standards of IRATA International (Industrial Rope Access Trade Association). Our personnel are highly skilled across a variety of areas of expertise.
Working with an IRATA-accredited company
The Industrial Rope Access Trade Association (IRATA) is the global peak industry body on industrial rope access practices. IRATA developed the International Code of Practice (ICOP) for rope access. A rope access company working in accordance with the IRATA ICOP exceeds the requirements of the ISO standards.
IRATA member companies must meet the rigorous requirements of the IRATA ICOP and are subject to annual auditing to ensure compliance.
Only IRATA company membership ensures that the work is undertaken by an organisation certified to operate in accordance with industry best practice.
In addition to being regularly audited, IRATA member companies are required to:
adhere to stringent safety management practices
ensure all rope access personnel – employed or subcontracted – hold current IRATA qualifications
ensure all rope access operations are supervised by an IRATA Level 3-qualified technician
only use equipment that has been inspected and certified as fit-for-purpose
provide a method statement for any rope access operation that identifies all potential hazards and risk management measures.
Crucially, IRATA's rigorous membership requirements ensure that member companies work safely and effectively in any job, whether simple or complicated.
Company membership vs individual technician certification
In addition to providing a quality assurance audit program for member companies, IRATA also administers a comprehensive, globally recognised certification scheme for rope access technicians.
Importantly, although an organisation may be using IRATA-qualified technicians, it may not itself be an IRATA member company. Without the assurance of IRATA member company accreditation, clients cannot easily assess whether the operator they are engaging has the safety and quality management systems in place to ensure a safe and satisfactory outcome.
IRATA's stringent quality standards are the reason IRATA's member companies are able to deliver quality, efficient and safe outcomes while meeting the client's brief, and demonstrate relatively lower level of accident and incident rates compared to non-members.[1]
[1] See IRATA's Work and Safety Analysis Reports, https://irata.org/page/work-safety-analysis-reports
Why choose an IRATA member company
When it comes to your rope access needs, don't take a chance with any industrial rope access operator. Only IRATA member companies are certified to do the job safely and to world's best practice quality standards.