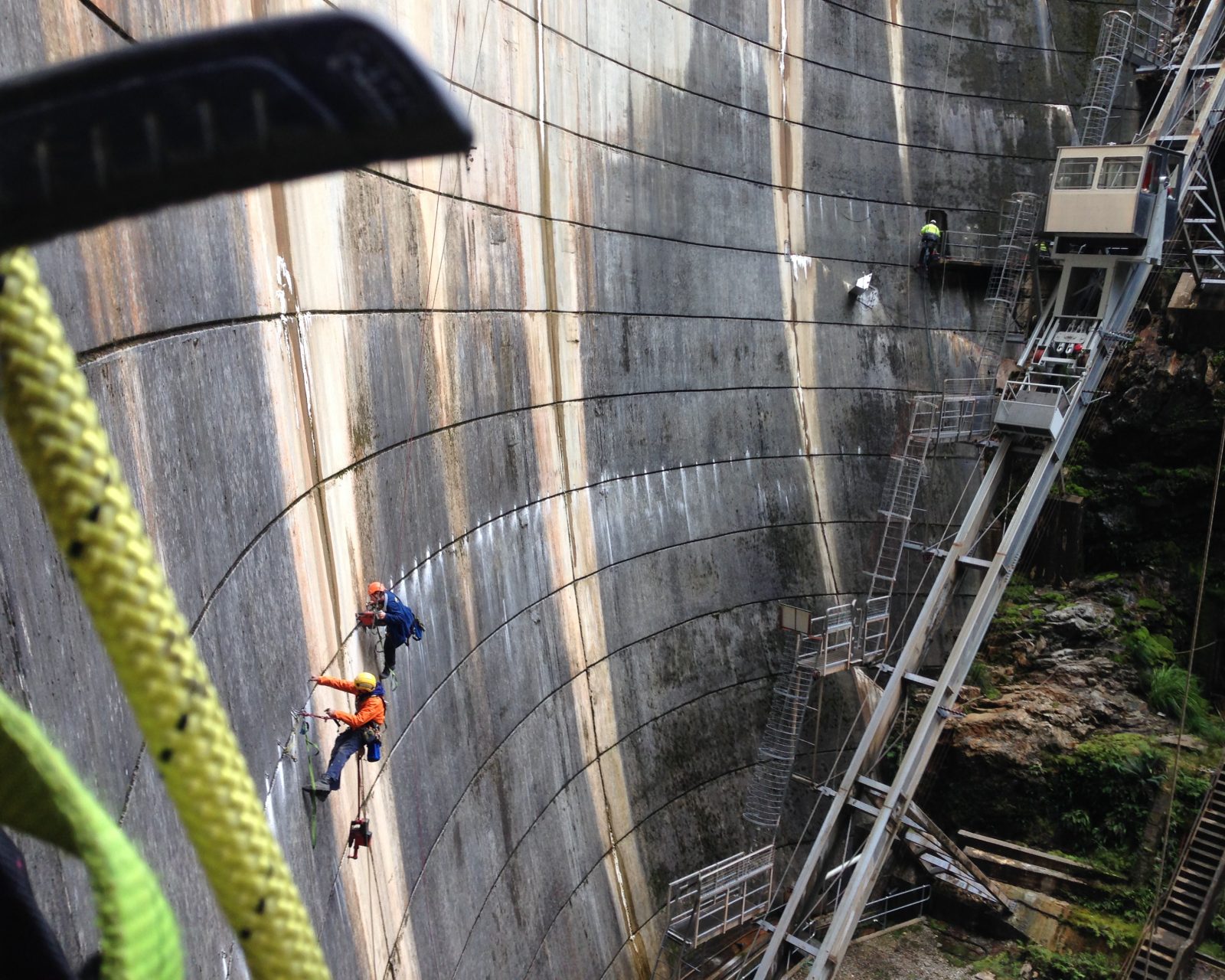 Power Generation
Spidertech have spent near on 20 years servicing the Hydro Power Generation sector. We have developed specialist equipment and techniques for safely accessing some of the more complex aspects Hydro infrastructure.
Internal penstocks, Surge Chambers, Draft Tubes, Spiral Casings, Spillways, Flumes, Dam Walls…. the list could go on. There are few places that we have not worked.
We have a thorough understanding of the unique requirements associated with working in critical infrastructure. The importance of putting the right resources exactly where the work needs to happen.
Talk to us now for an in depth discussion of how we can assist your infrastructure.
Services include
Gate refurbishment
NDT
All trades
Rigging
Scaffolding
Standby Rescue
Welding and steel fabrication
Mechanical fitting
Sealing and caulking
Case studies
Internal joint sealing – Aquaduct