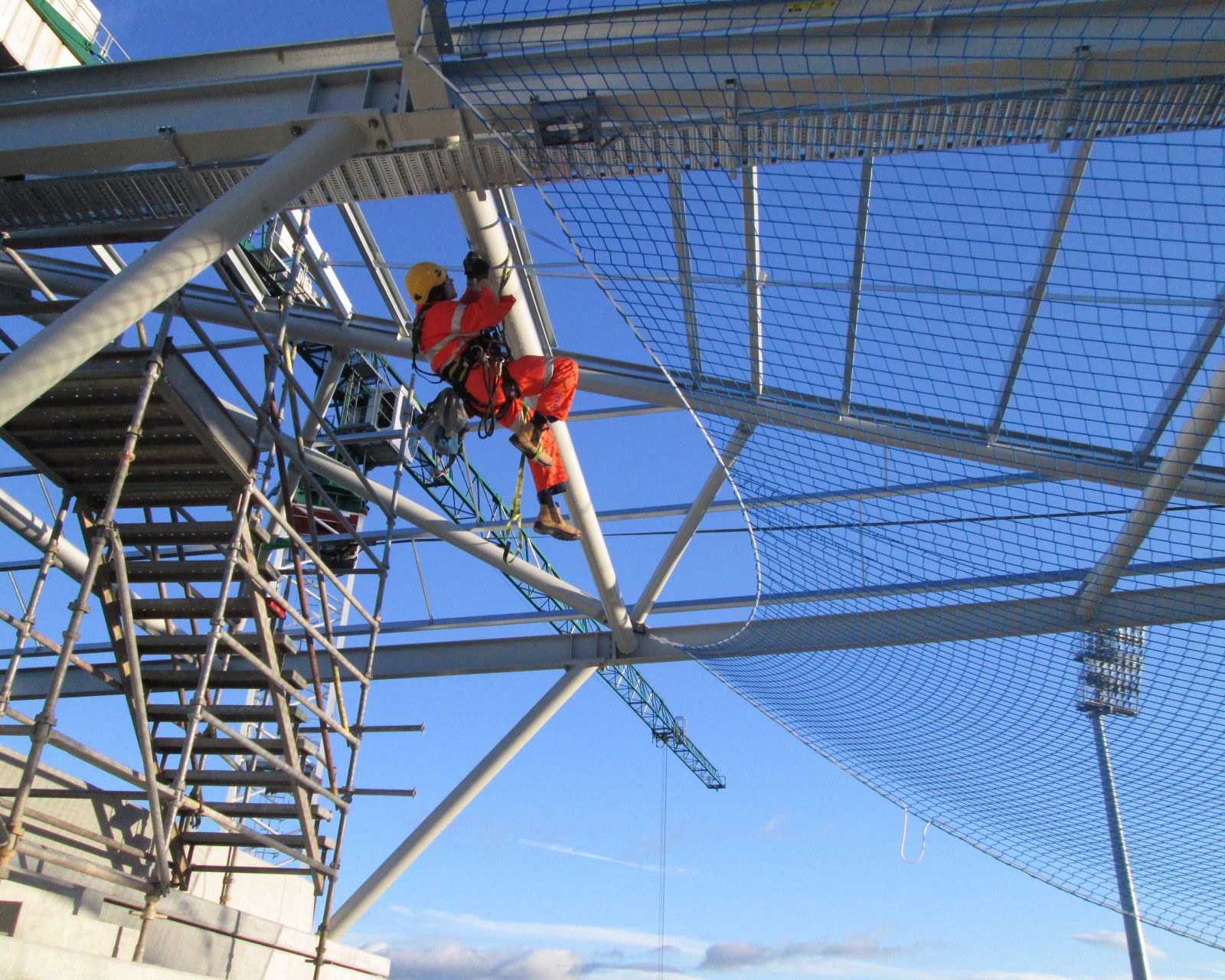 Industrial rope access
Rope access is a safe method of working at height where ropes and associated equipment are used to gain access to and from the work place.
The main advantage of using rope access lies in the safety and speed with which workers can get to or from difficult locations and then carry out their work, often with minimal impact on other operations and the nearby area.
Safety assured…
Spidertech works to the stringent standards of the International Rope Access Trade Association (IRATA International). This combines continuously evolving safe work procedures, equipment standards and training that have been the bench mark of the the global rope access industry for over 30 years. Further, Spidertech is an IRATA member company (#4018/O) and this requires that our operations; from planning through to delivery must comply to IRATA standards, including the IRATA International Code of Practice. Membership is only achieved through an annual audit process.
We are the only IRATA member company in Tasmania.
In 2015 IRATA Member companies completed over 24 million hours of combined rope access work and training with only 61 reportable unsafe occurrences and 41 injuries (for full details refer to IRATA Work and Safety Analysis 2016)