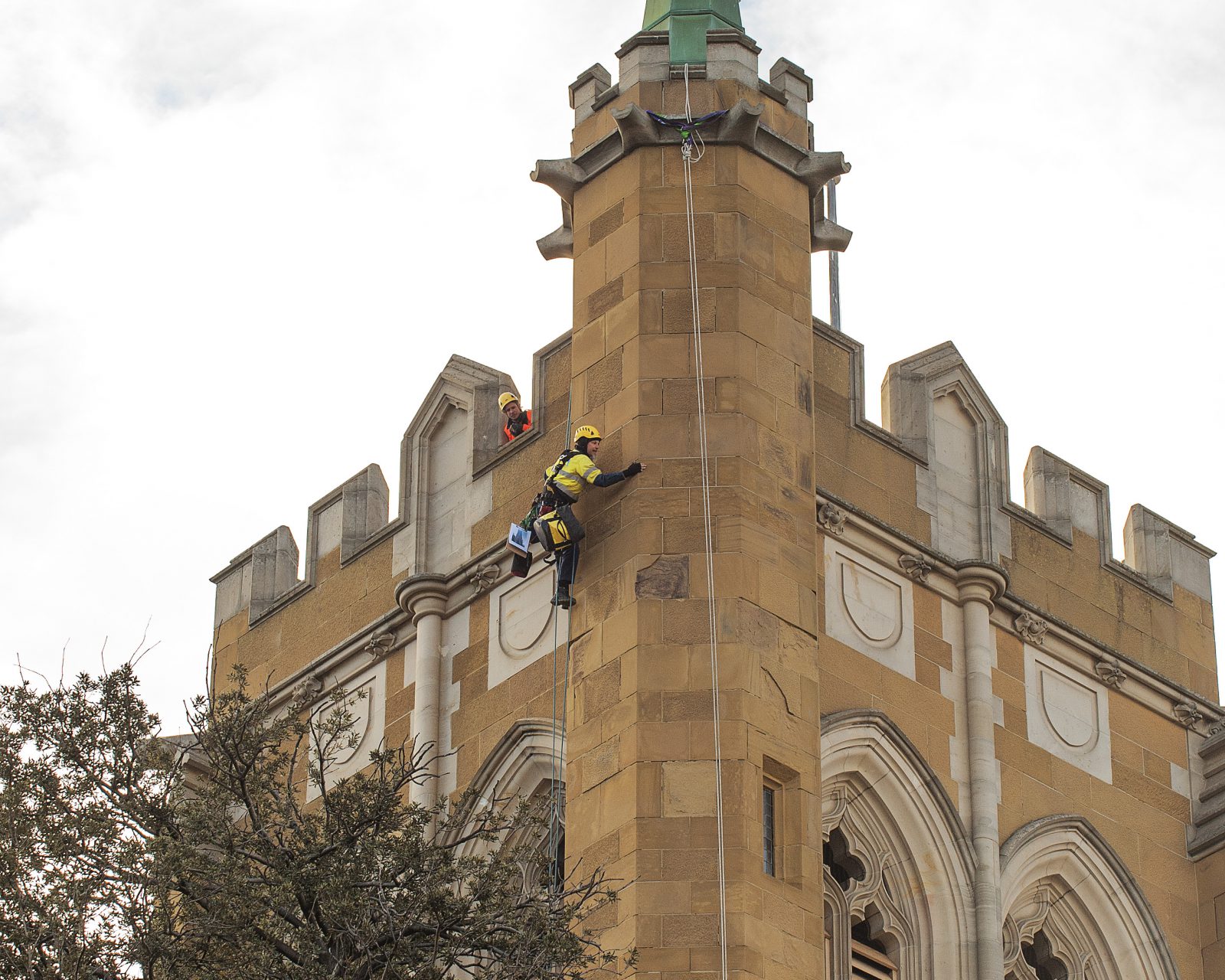 Building facade maintenance and repair
Maintaining and repairing the facade of a multi-storey building requires two sets of skills: the trade to fix what's broken, leaking or worse-for-wear, and the ability to access the site of the problem safely.
That's why Spidertech employs only accredited tradespeople with height management expertise. Our staff repair and replace window glass, fix flashing, repair concrete spalling and more. No matter how tough the site is to access, they'll be comfortable working there. Call Spidertech for more information about how we can help with building façade maintenance and repair.