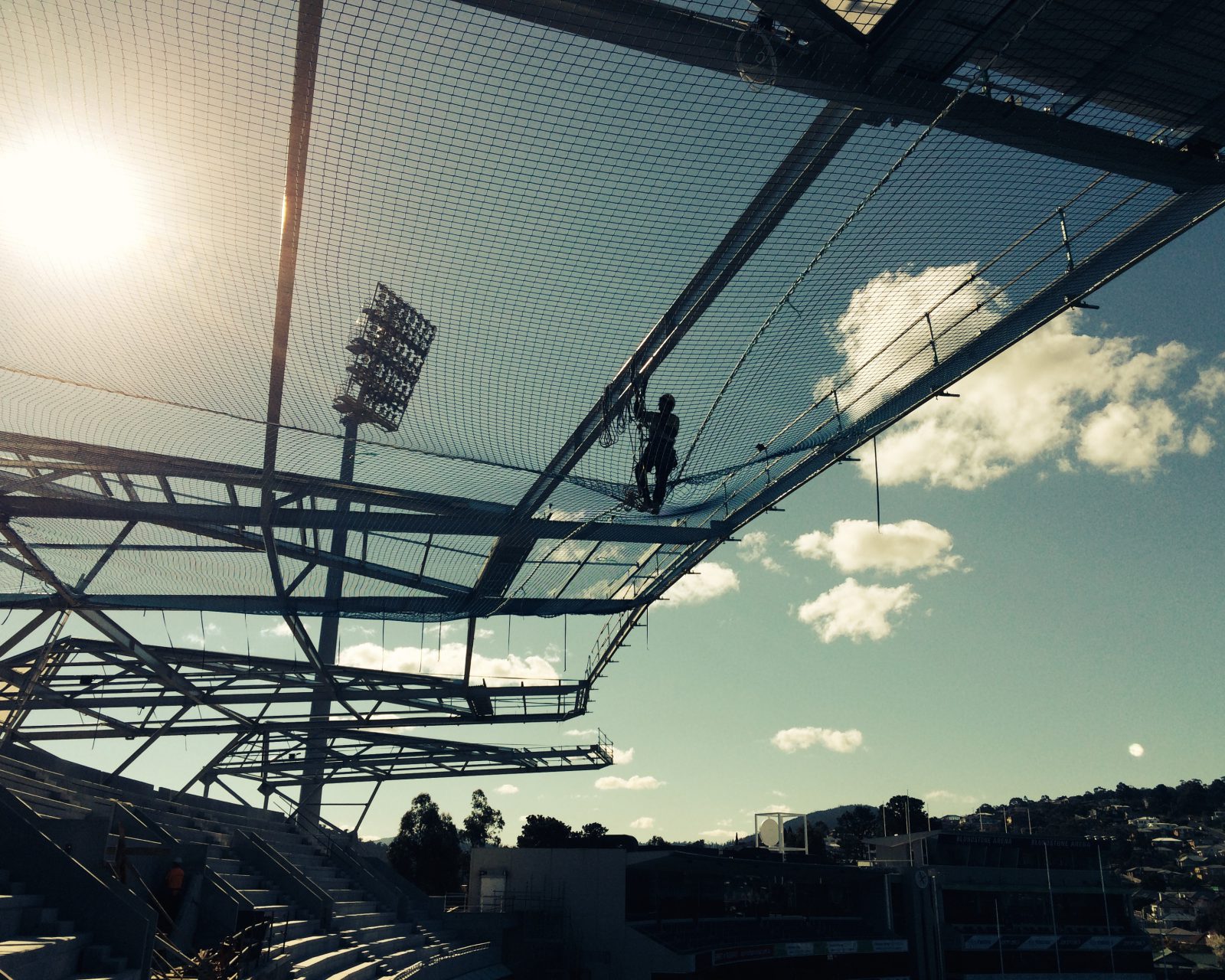 Height access systems
Safe access of difficult-to-reach spaces is Spidertech's core business. Our IRATA-accredited expertise in height access keeps our workers safe: let us do the same for yours.
From design and installation to inspection, we will ensure your height access systems comply with all OHS requirements and meet or exceed all current Australian standards. We're the only Tasmanian business with IRATA membership, meaning we combine global best-practice with local knowledge.
Design: When Spidertech designs height access systems, we draw on our extensive technical and practical expertise. From anchor points, horizontal and vertical safety lines, ladders, walkways, hand rails, rail systems, abseil systems and fall-arrest, we'll ensure you're facility-compliant, regardless of who has access to the space.
Installation: Spidertech staff are certified height access system installers with extensive industry experience in both retrofitting and new construction. We are preferred Tasmanian suppliers of the best global brands such as Sayfa systems, Ferno and Latchways. We're also across aesthetic considerations, ensuring that safe systems also look good.
Inspection: Height access systems require regular inspection, servicing and certification in order to meet safety obligations laid out in AS/NZS 1891 part 4 and AS 1652. Spidertech staff have across-the-board accreditations and extensive on-the-job experience.  We offer "competent service," as defined by Australian legislation. When Spidertech inspects and services your height access system, you can be confident that it is safe and meets all legal obligations.