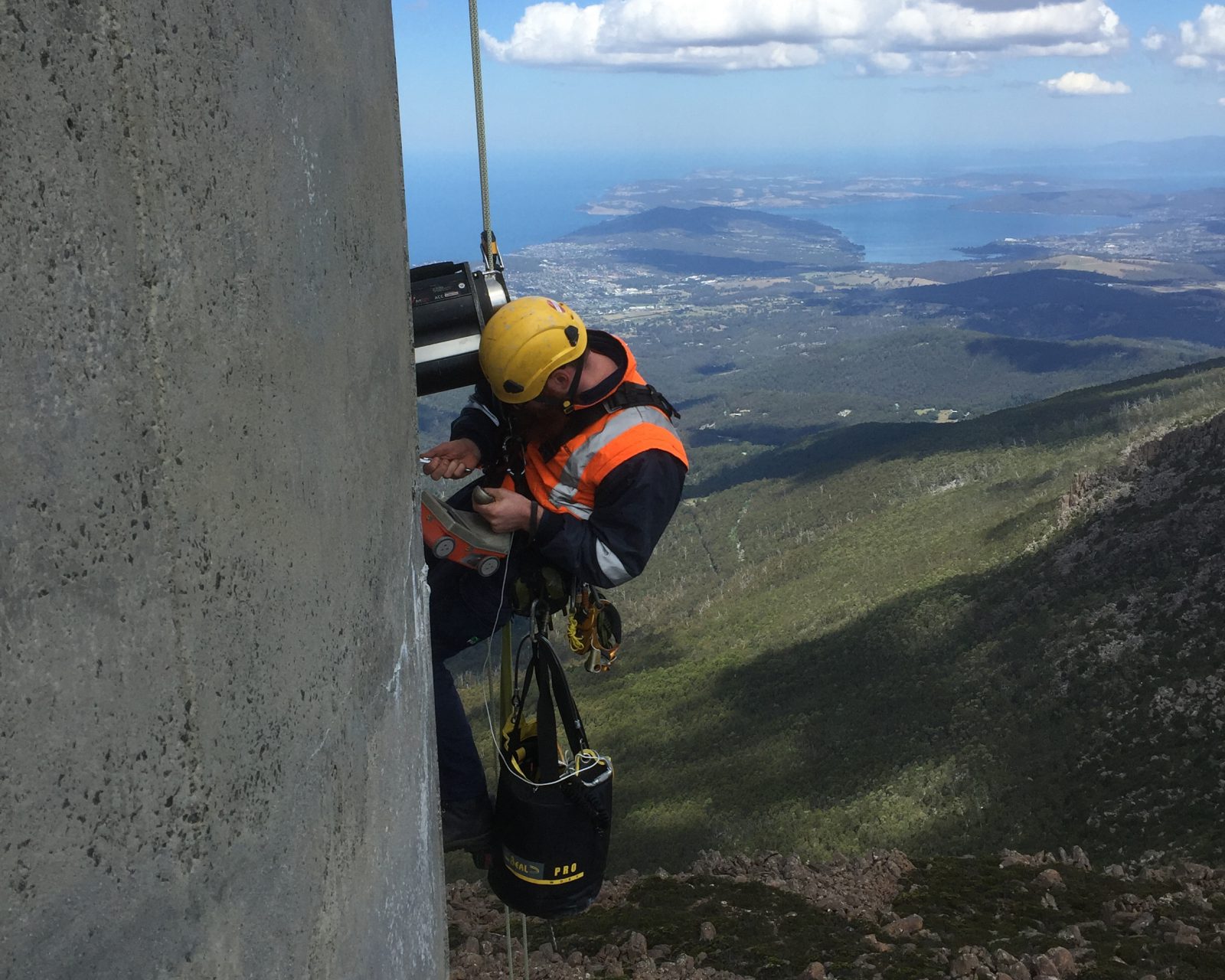 Inspections
Spidertech combines industrial access skills with data collection and delivery expertise to provide Tasmania's premier inspection service. Our experience encompasses large industrial infrastructure such as bridges, towers and dams, as well as heritages listed buildings and other building facades.
For concrete structures, we offer damage analysis, cover surveys, acoustic and carbonation testing. For steel and bolted structures we offer weld inspection, corrosion analysis and bolt condition.. We can also assess sandstone, painted surfaces and coatings.
Spidertech provides both qualitative and quantitative data. We deliver inspection reports according to your needs and specifications. We'll let you know about potential risks, as well as existing problems. Call us to discuss your inspection needs today.