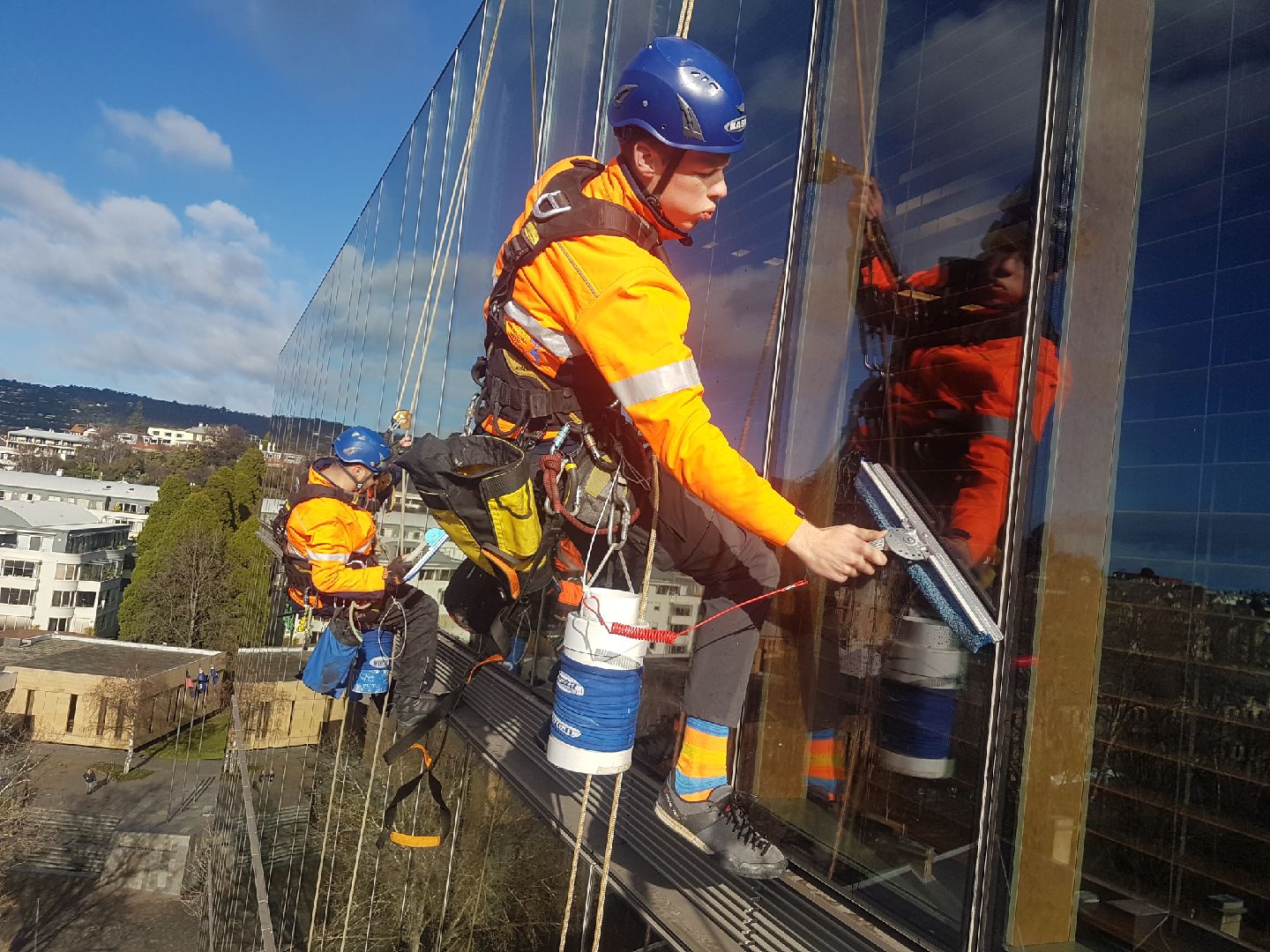 Window services
There's a reason most of the high-rise buildings in Hobart use Spidertech's window services: our trained and accredited staff are glass specialists, with height access and risk management skills second to none.
Services include:
Maintenance Clean

Glass and windows which are frequently cleaned under a regular service schedule

Periodic Clean

Heavily soiled glass and window frames require a thorough deep clean to achieve a professional standard of presentation.

Builders Clean

Builders clean is required anytime windows are soiled from construction dust and related building activities

Glass Restoration

Glass restoration is the process of removing glass staining and addressing glass corrosion, if not too advanced.

EnduroShield Application

Windows which are subject to mineral deposits leaching from stucco, flashing or other contaminate, may benefit from the application of EnduroShield to protect windows from glass staining.

Leak Repair

Identification of leak source and re-sealing as needed.
Call us today to discuss contract-based window services for buildings two storeys and above.